Even using a fast computer with high-speed connecting to the Internet it may take days to synchronize the Bitcoin Blockchain.
You don't like to wait? Download the latest bootstrap.dat file to speed up the initialization process.
Instead of loading and verifying each block from the peer-to-peer network, your Bitcoin client can load all this information from a single bootstrap.dat file. After the process has been completed, your Bitcoin client is only loading the remaining blocks using the peer-to-peer network. This helps you to get ready much faster in many usage scenarios.
What's new
The compression format has been updated to xz which allows the decompression of the bootstrap.dat file while downloading it. If you are an expert you can use system pipes to inject the highly compressed serialized Bitcoin blockchain bootstrap.dat to the Bitcoin initial blockchain load up process.
In effect, this means that you get an amazing deployment speed of new Bitcoin nodes. I kindly invite you to share your results…
Download
To download this file please donate whatever amount is suitable for you. After donation, you are redirected to your download page.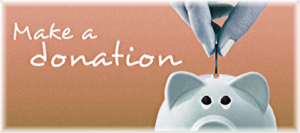 to download bootstrap.dat.xz
--- block info ---
block count: 608100
block  date: 2019-12-14 13:55:03
block  time: 1576331703
block  hash: 0000000000000000000d5703c94fdf7cfe6ab565735702307b1b89a44d9b9509
--- signatures ---
SHA256(bootstrap.dat)= 167d5da8b15e4999713cceaa95993538cb4d1827a81e0c803817396790d523fe
SHA256(bootstrap.dat.xz)= 728969a1bff60b7b199b223a510e57d897167f6c44ddb15b5fd3612a401fd1ac

Note
This download file has about 168 GB size; decompression needs some additional 220 GB. Importing this file needs another ~250 GB. Take care of having enough free disk space available for this task!
Installation
To get things running smoothly keep the Bitcoin Core application closed and follow these steps after having installed the application successfully on your computer system.
Download the latest bootstrap.dat.xz file and uncompress (7-Zip or XZ Utils) the included bootstrap.dat file into your Bitcoin Core application folder:
Unix/Linux: ~/.bitcoin
MAC OS X: ~/Library/Application Support/Bitcoin/
Windows: [User Directory]\AppData\Roaming\Bitcoin (i.e. C:Users\MyUsername\AppData\Roaming\Bitcoin)
Open your Bitcoin Core application and wait until it has "imported the blocks from disk…". The remaining blocks until "now" will be synchronized via the peer to peer network afterward.
Feedback
Feedback on success is welcome 🙂
Donation
Hosting this ultra-large file offering a secure, encrypted option to speed-download the latest bootstrap.dat is impossible for me without donations.
To download this file please donate whatever amount is suitable for you.
Recommended donation 5$, minimum donation 1$ (depending on the credit card transaction fees).
After donation you are redirected to your individual download page.
or Download with PayPal

or Download with Bitcoin

If you are unable to donate for whatever reason, please leave a comment below…
Hint: Please consider donating a reasonable amount higher than your credit card transaction fee. Otherwise, your donation will be blocked from your credit card issuer, because the donation amount has to be higher than your minimum credit card transaction fee which is typically higher than you expect.
Thank you for your support.